Layout Tours
Here are some samples of the layouts we will be touring, with many more being added soon!
Pasadena Model Railroad Museum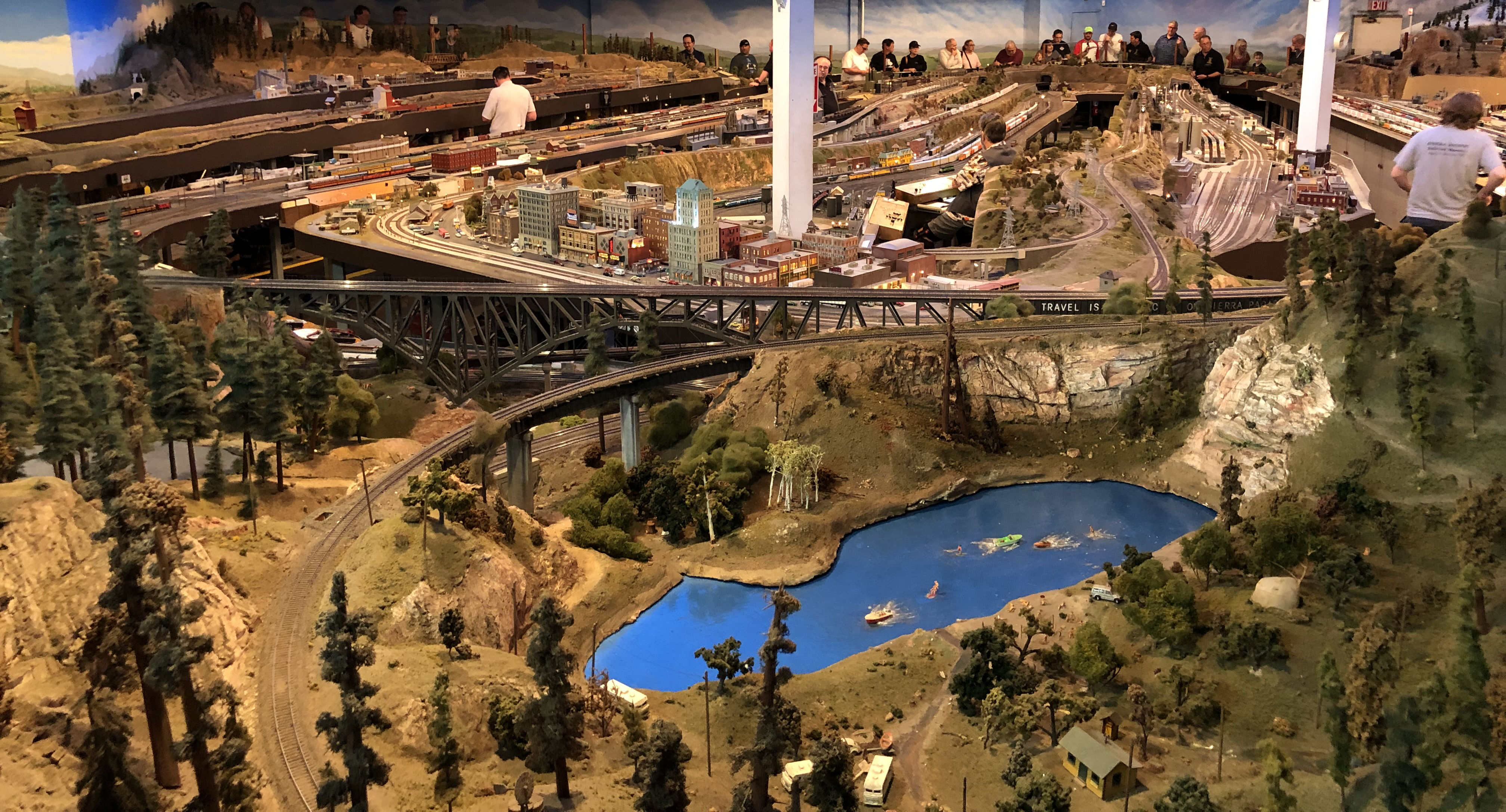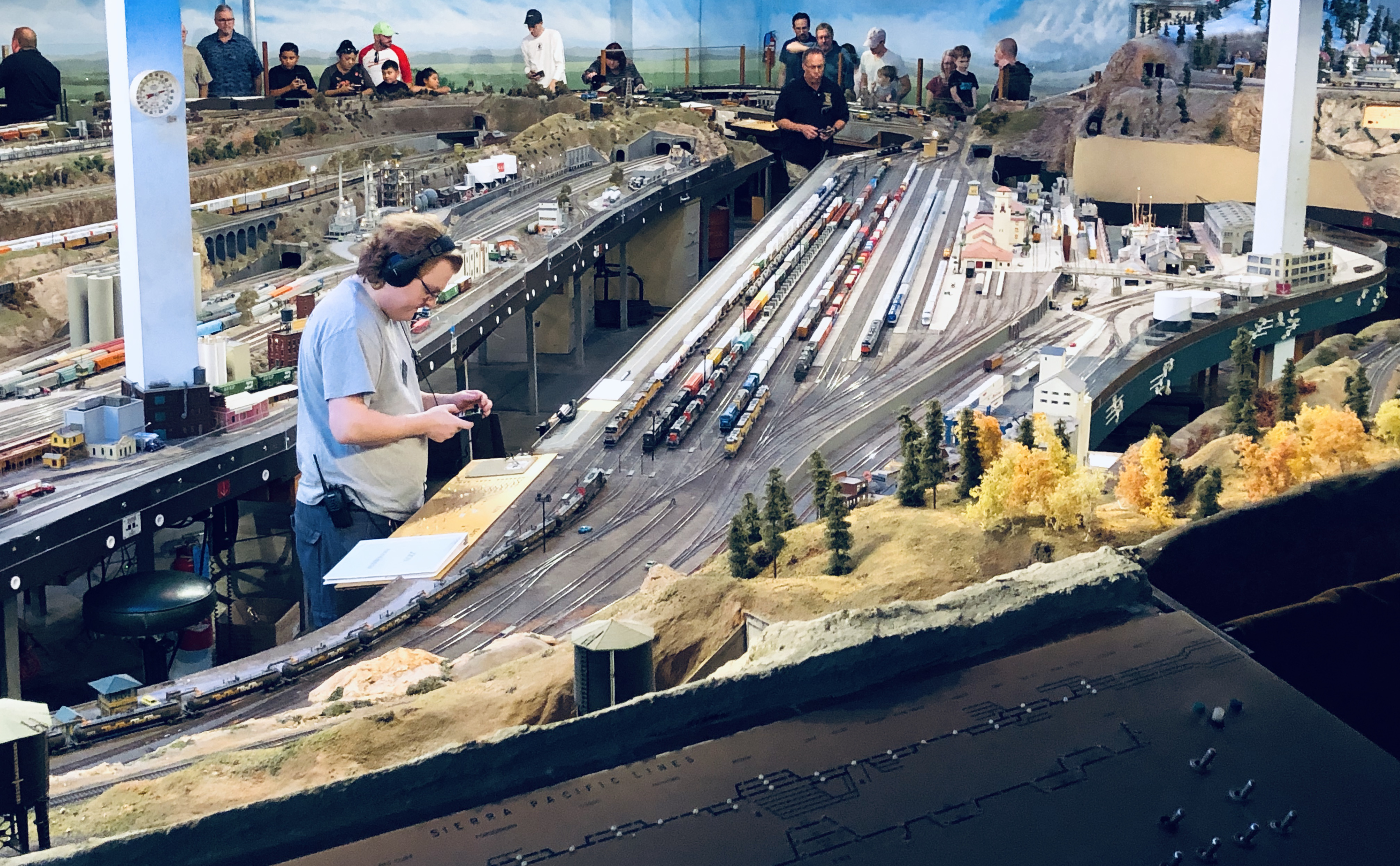 Founded in April 1940 as the Pasadena Model Railroad Club, PMRRM has been part of the model railroad community for over eight decades. PMRRM is located in Los Angeles, California and operates one of the largest HO scale model railroads in the world, the 5000 square foot (70′ x 72′) Sierra Pacific Lines
In 2018, the Pasadena Model Railroad Club became the Pasadena Model Railroad Museum, a change that reflects their passion for model railroading but also their heritage. The Sierra Pacific Lines traces its history back to the early days of HO scale. Their layout remains one of the largest HO scale pikes in the world, and they are one of the oldest (if not the oldest) model railroad institutions in Los Angeles. This is one of the premier model railroad layouts to visit in the region.
New York, Ontario and Western Railway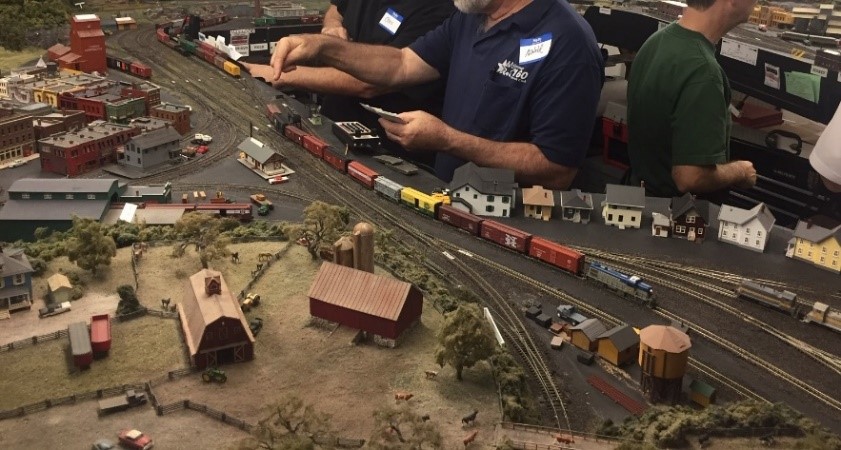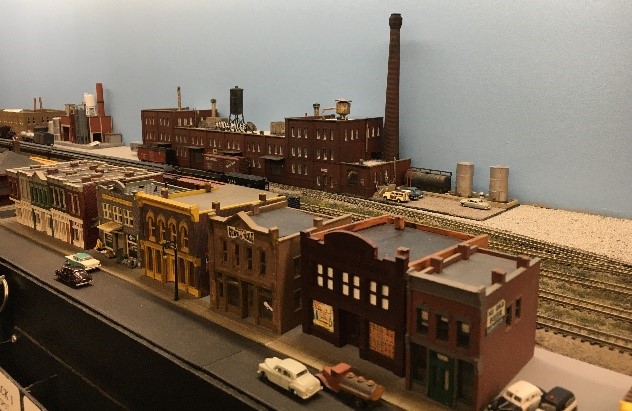 This point-to-point layout models the NYOW main line through the rolling hills of New York's Catskill Mountains in the spring of 1954. With a focus on operations, the layout provides a combination of switching and through traffic focused jobs to the operating crews. The main yard and the wye connection to the Delhi Branch are in Walton, with trains serving customers located in the towns of Walton, Merrickville, Maywood, and Sidney on the NYOW. The layout includes an interchange with the Delaware and Hudson in Sidney, connection to the Delaware, Lackawanna & Western at Merrickville Junction, and interchange with the DL&W in Shellysburg. This E-shaped, folded dog-bone layout includes a 10-track staging yard representing the Division points of Cadosia and Norwich on the NYOW, a hidden track representing connection to the Delaware and Hudson Railroad and a 9-track staging yard representing the DL&W mainline at Binghamton and Syracuse. All this staging allows for the 7 operators to run a variety of train types, with a typical session handling 15 to 20 trains, including locals, turns, manifest freights, coal drags, interchange transfers and passenger trains.
Gary & Sandy Railroad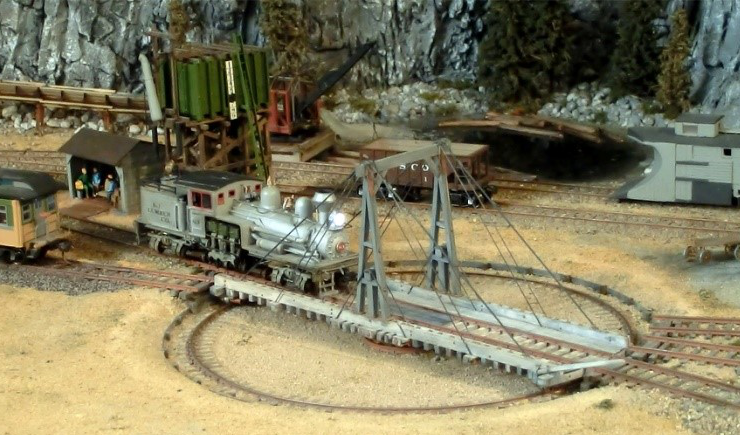 This delightful 11' x 15' layout is HO standard gauge loosely placed in the late 1800's to early 1900's featuring all steam locomotive power with early automobiles and some horse drawn conveyance. The setting is rural mid-California with a couple of early dirt-road small towns and an elevated mine and logging area with log flume and lake. Originally constructed as a 4' x 8' plywood layout using a folded dog-bone style track plan with an elevated town for continuous running, the original layout was modified to allow bi-directional operation. Later layout expansion more than doubled the layout's size in a "U" shaped configuration. Essentially all structures and 95% of the rolling stock have come from scratch building and kit assembly.
The Northern Division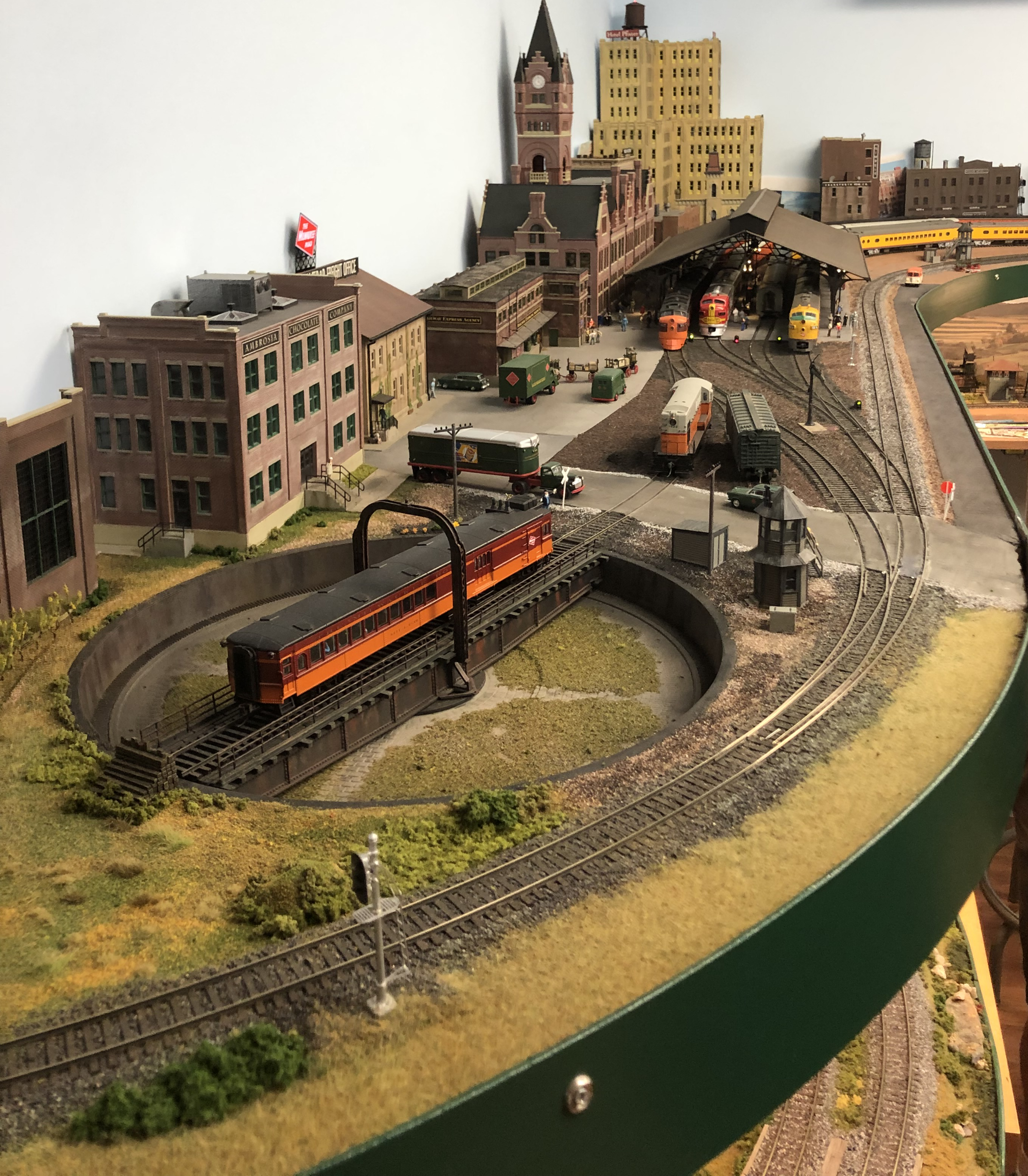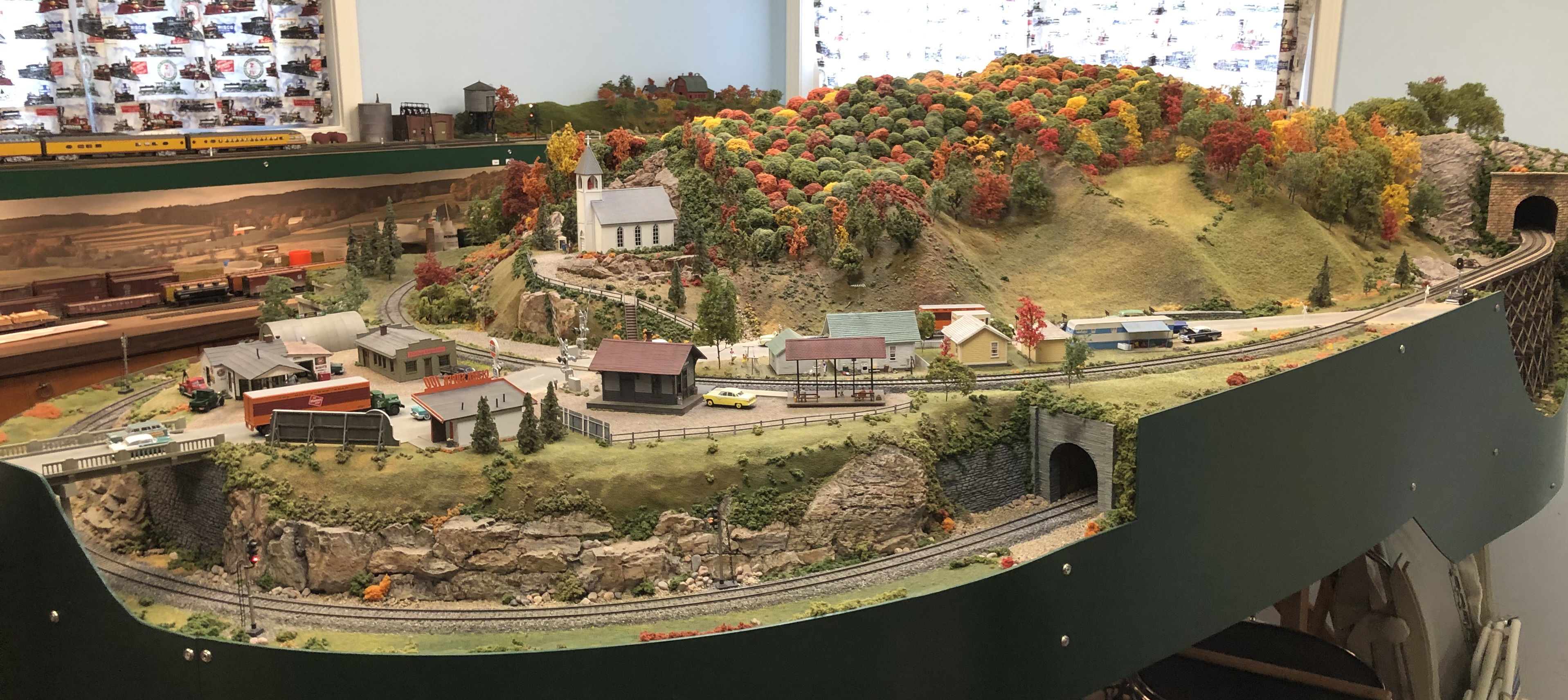 This pristine layout models the mainline between Milwaukee and Portage, Wisconsin, the "Northern Division". This current HO scale layout of the Northern Division is set during September 1957 in Southeast Wisconsin, as baseball's Milwaukee Braves are about to embark upon a World Series victory. This double-deck layout is 12 feet x 30 feet with 160 feet of trackwork, sixty feet of yards and forty feet of staging tracks. A standard helix and spread helix are used to move trains between the levels.
As the Northern Division prospered and grew, a branch line was added to Berlin and Ripon in 1857 and another to Fond du Lac in 1877. Centrally located Horicon became the Division Headquarters, while important interchange traffic with the Soo Line was exchanged at Rugby Junction near Slinger. Although mainline service had disappeared, several freight and passenger trains moved on the Northern Division daily. In addition, when weather or repair work closed the mainline through Watertown, all Milwaukee to Minneapolis traffic was diverted to the Northern Division, including the famous Hiawatha streamliners.
Ron Varnell's UP Layout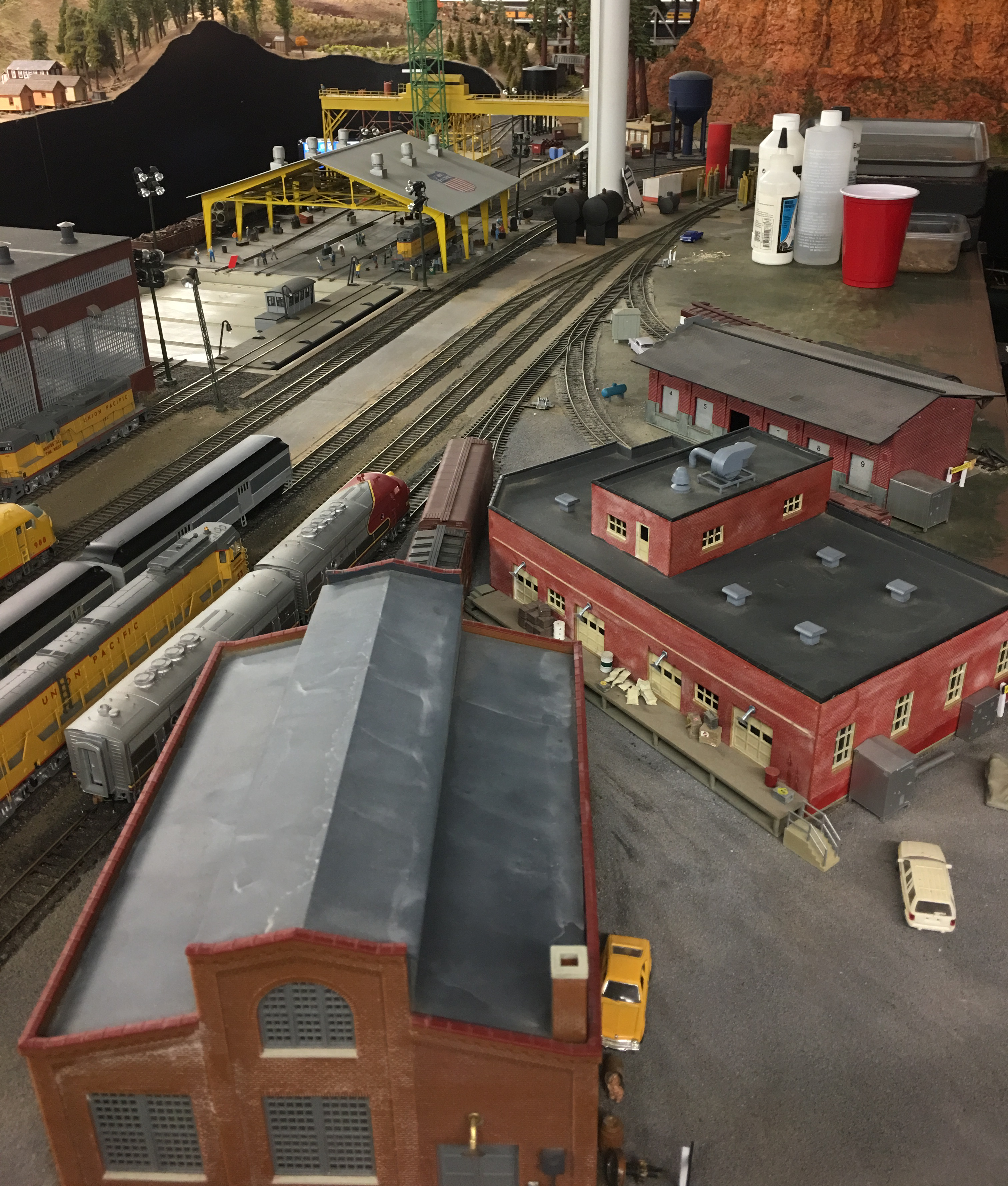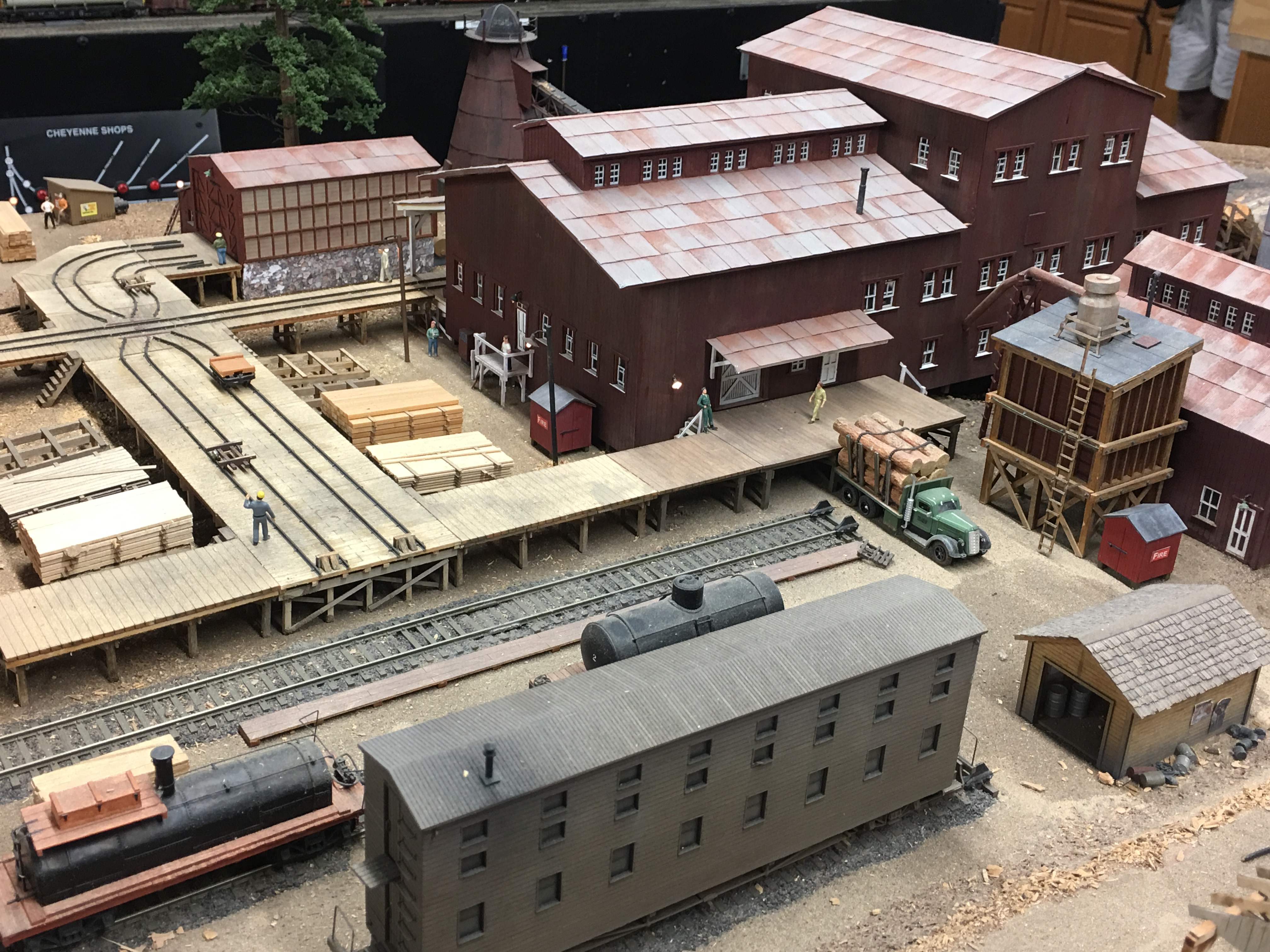 This individually-owned layout is massive, occupying a 1,400 square foot space in a light industrial complex. It is a UP-oriented layout featuring both standard and narrow gauge operations. Set in the 1958 to 1970 era, industrial activities include oil extraction, logging, strip and gold mining plus numerous other businesses which rely on railroad freight service. Railroad facilities include a twenty-three stall roundhouse, two turntables and an operating hump yard. Four trains normally are operated simultaneously using train order and timetable authority and DCC controlled power.
"Tours are subject to possible change or cancellation."