Details
Prototype Tours
Southern California Railway Museum
Southern California Railway Museum is the West's largest collection of railway locomotives, passenger cars freight cars, street cars, interurban electric cars, buildings, and other artifacts dating from the 1870's. Visit the museum to experience the early days of electric, steam and diesel railway transportation. The museum includes collections of equipment from:
Pacific Electric which was Americas largest interurban electric railway system.

Southern Pacific which in its heyday was the most powerful company in California.

Union Pacific was the last major railroad to complete lines to Los Angeles. Union Pacific began in 1862 when Abraham Lincoln signed the Pacific Railway Act.

Los Angeles Railway was the city's local streetcar system.

Ventura County Railway No.2 is the Museum's operating Steam engine.

Santa Fe Railway was one of the nation's largest railway systems.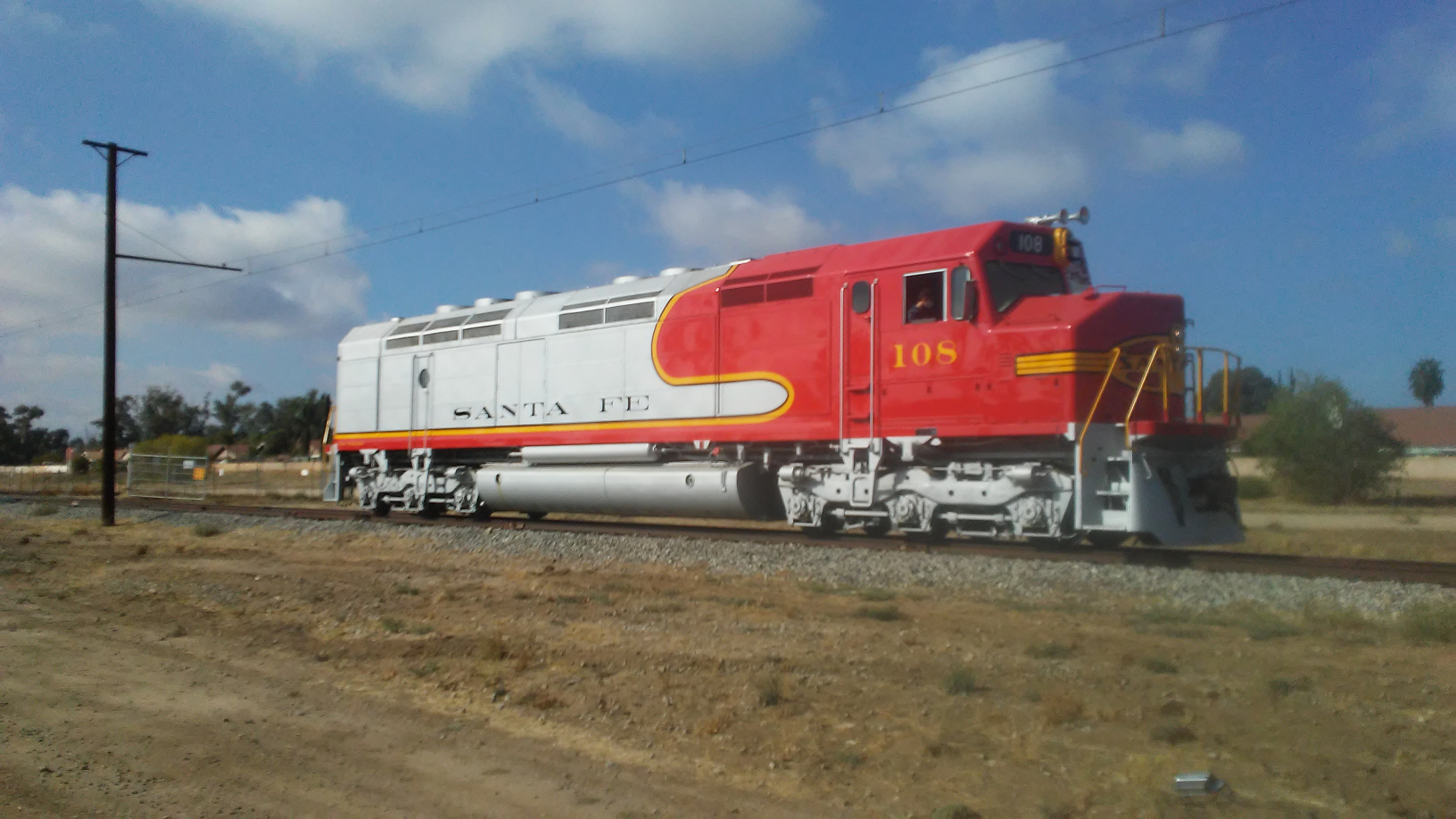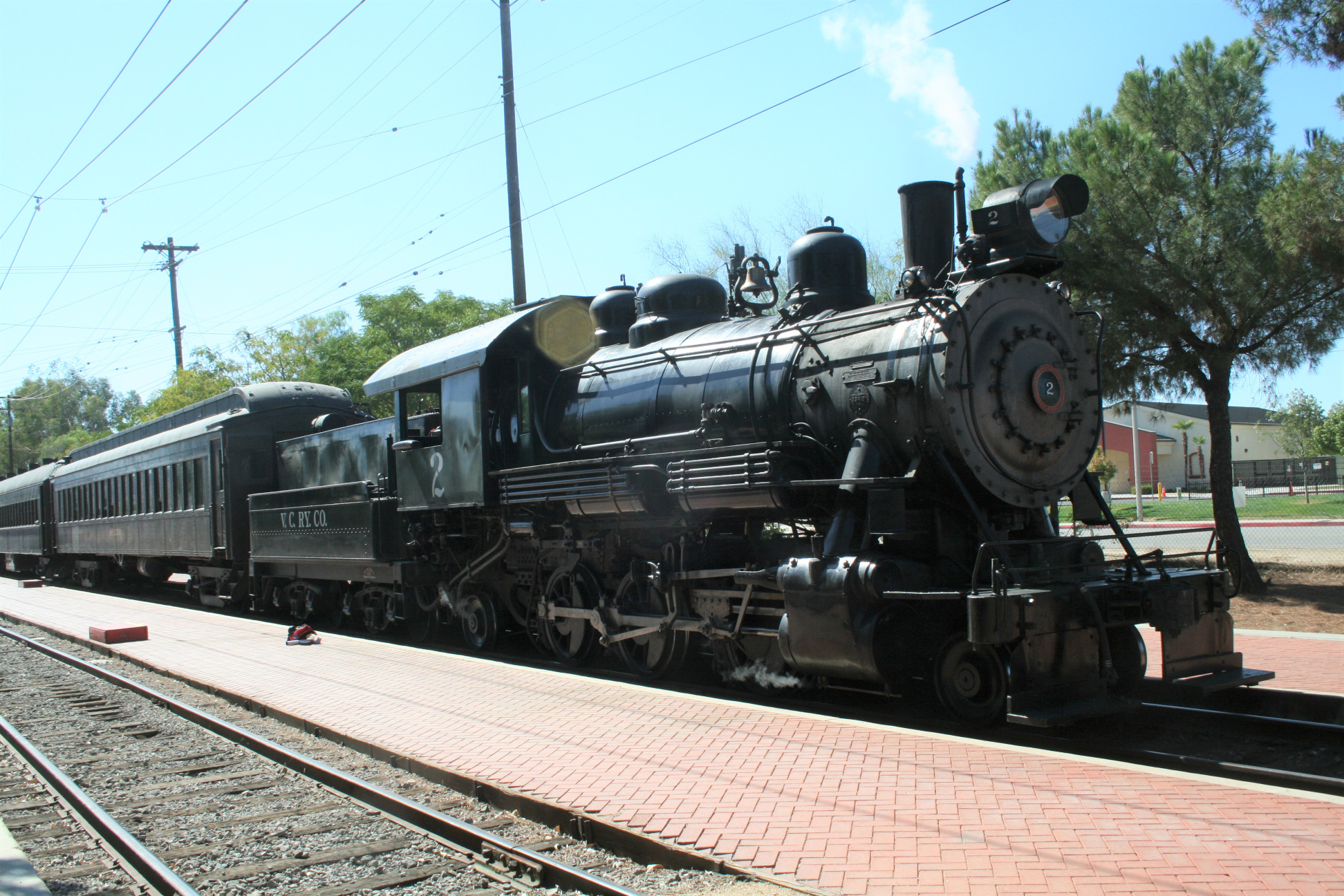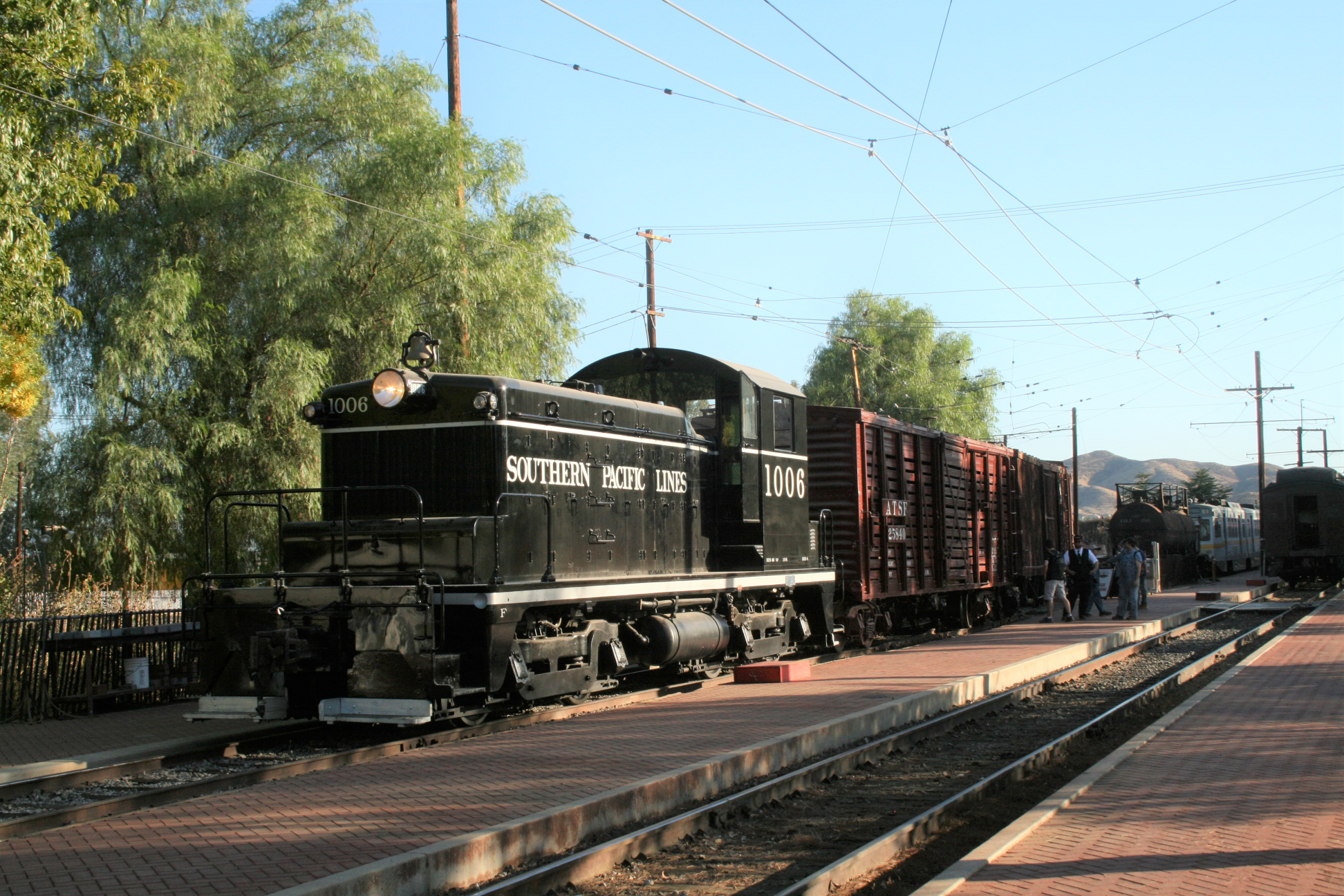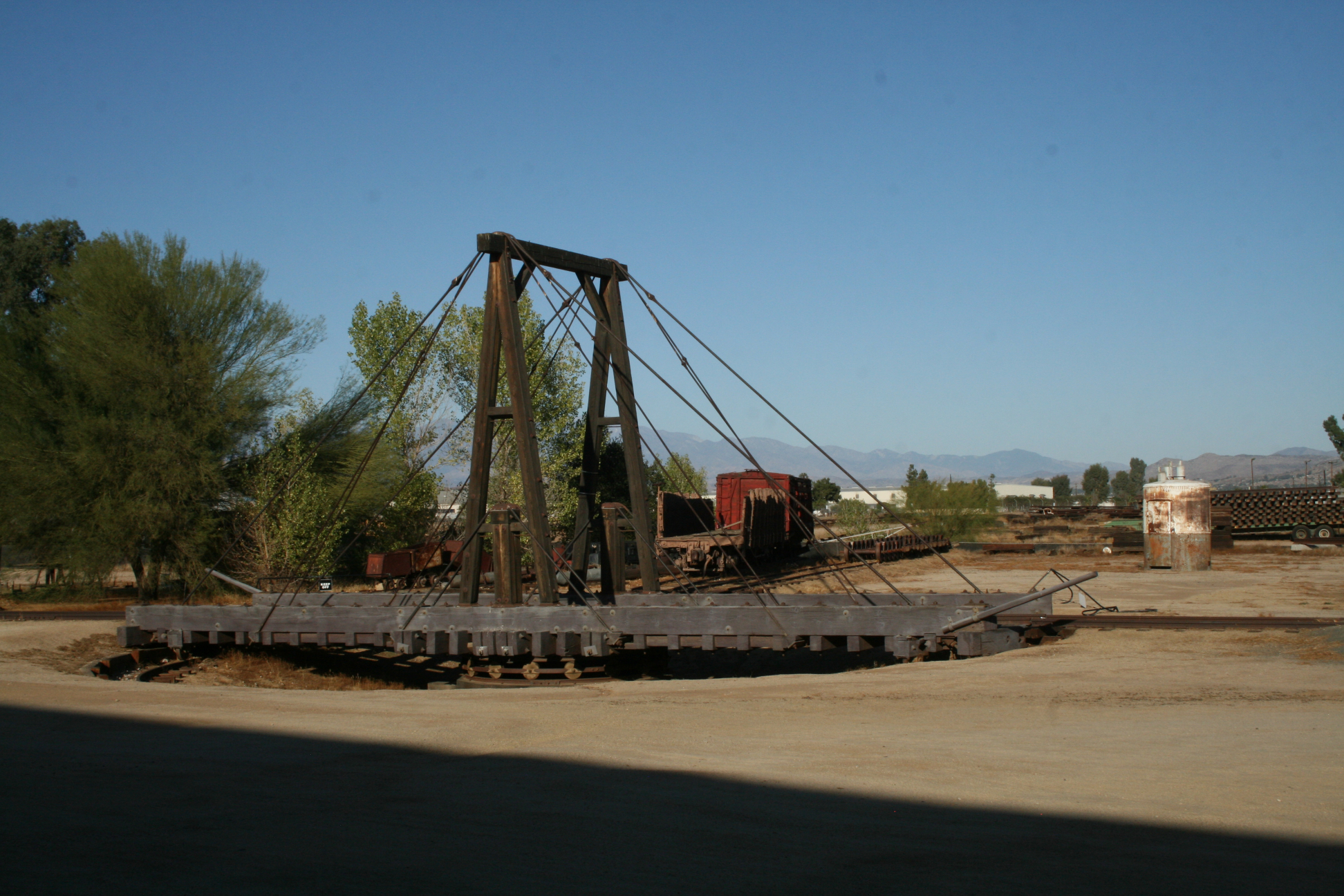 Los Angeles Union Station
Built in 1939, Los Angeles Union Station is an architectural gem in the heart of downtown L.A. The historic Ticket Concourse features a restored 110-foot-long ticket counter crafted from American black walnut, a hand painted, stenciled acoustic ceiling adorned with massive bronze, chandeliers, towering 43-foot windows, quarry tile flooring traversed by a multi-colored marble runner, glazed polychromatic "Deco" tiles from Gladding McBean Co., and much more. While this space is not typically open to the public, the tours will offer attendees a behind-the-scenes look at this treasure.
Union Station is a designated Los Angeles Historic-Cultural Monument and is listed in the National Register of Historic Places and California Register of Historical Resources. Additional historic public spaces on the tour will include the exterior with the view of the façade and the iconic clock tower, the entry vestibule, the Waiting Room, the North and South Patios* with a final stop at the original Fred Harvey restaurant, now a brewpub frequented by travelers and patrons alike.
Travel Town Transportation Museum
Travel Town Transportation Museum celebrates the railroad heritage of western United States with an emphasis on Southern California railroads.
The collection includes:
ATSF 664 a 2-8-0 steam locomotive

CONROCK No.1 an 0-6-0T tank steam locomotive

LA Harbor 31 an 0-4-0T tank steam locomotive

Pickering Lumber No.2 a 3 Truck Heisler steam locomotive

Santa Maria Valley 1000 a 2-8-2 steam locomotive

SP 1273 an 0-6-0 steam locomotive

Stockton Terminal & Eastern No.1 a 4-4-0 steam locomotive

SP 3025 a 4-4-2 steam locomotive

California Western 56 diesel locomotive

Pacific Electric 1544 diesel locomotive

Travel Town No.52 diesel locomotive

Passenger car collection includes: coaches, snack cars, dining cars, chair cars, sleeping cars and railway post office cars.

Freight car collection includes: tank cars, box cars, stock cars and cabooses.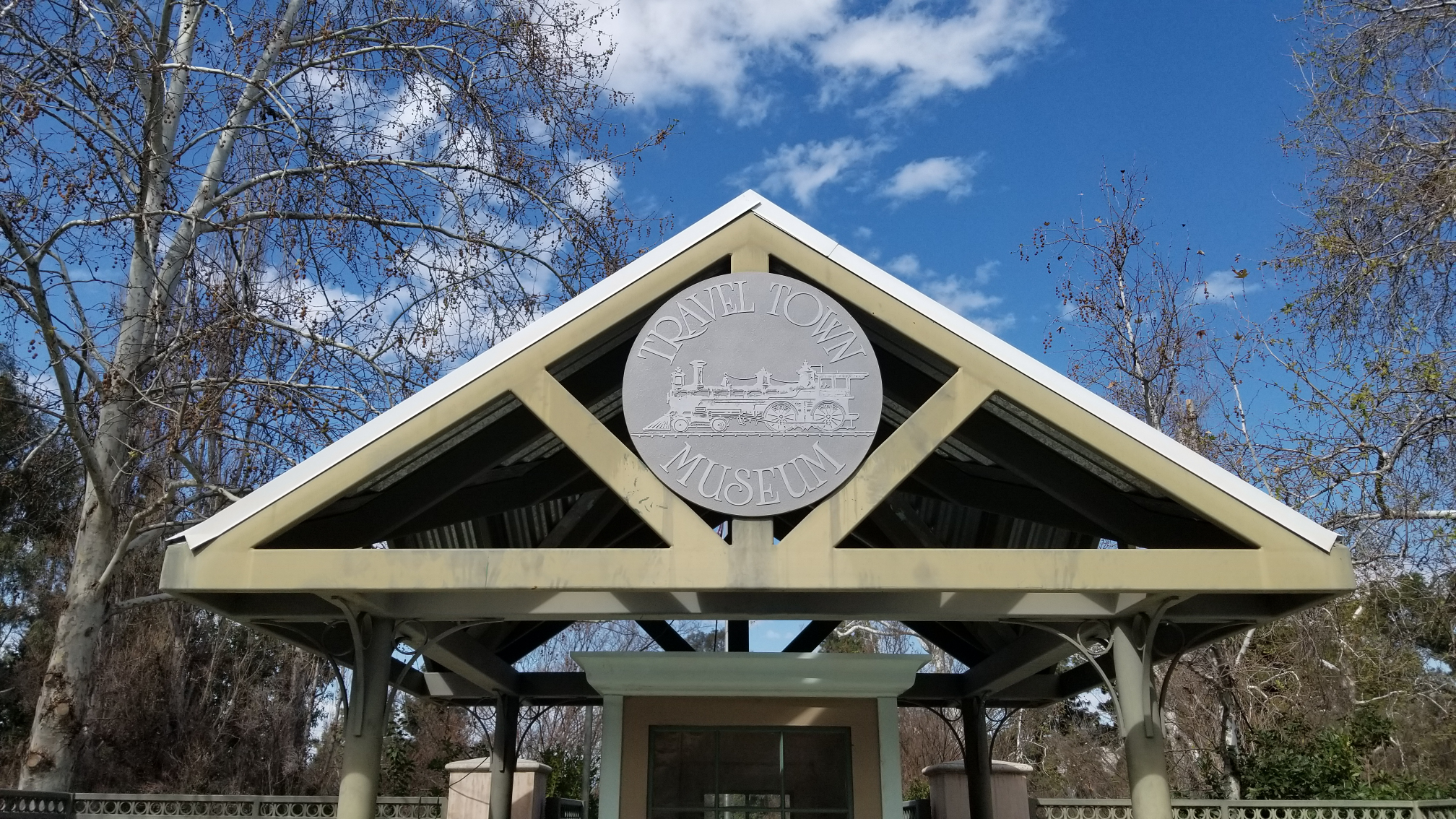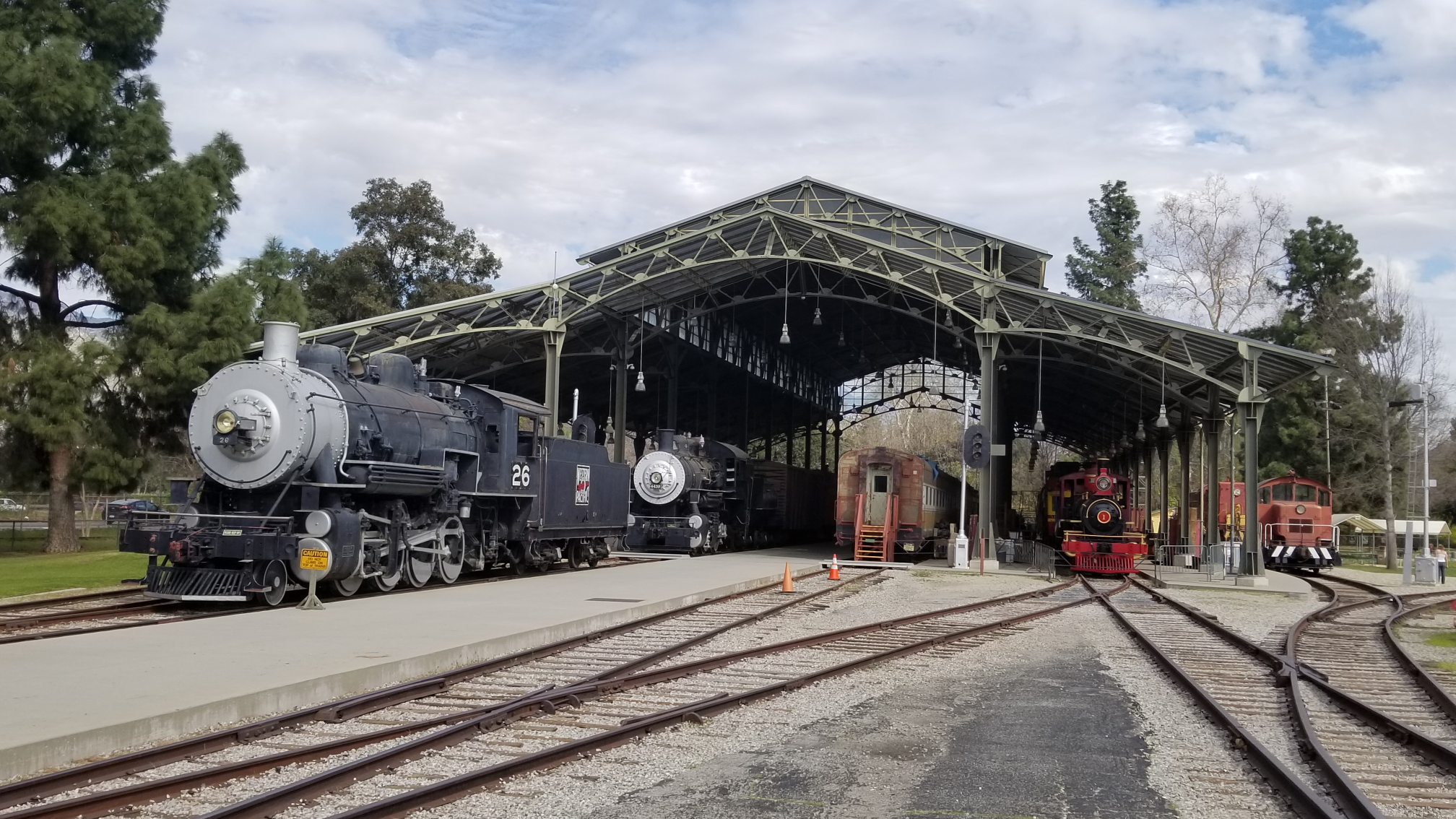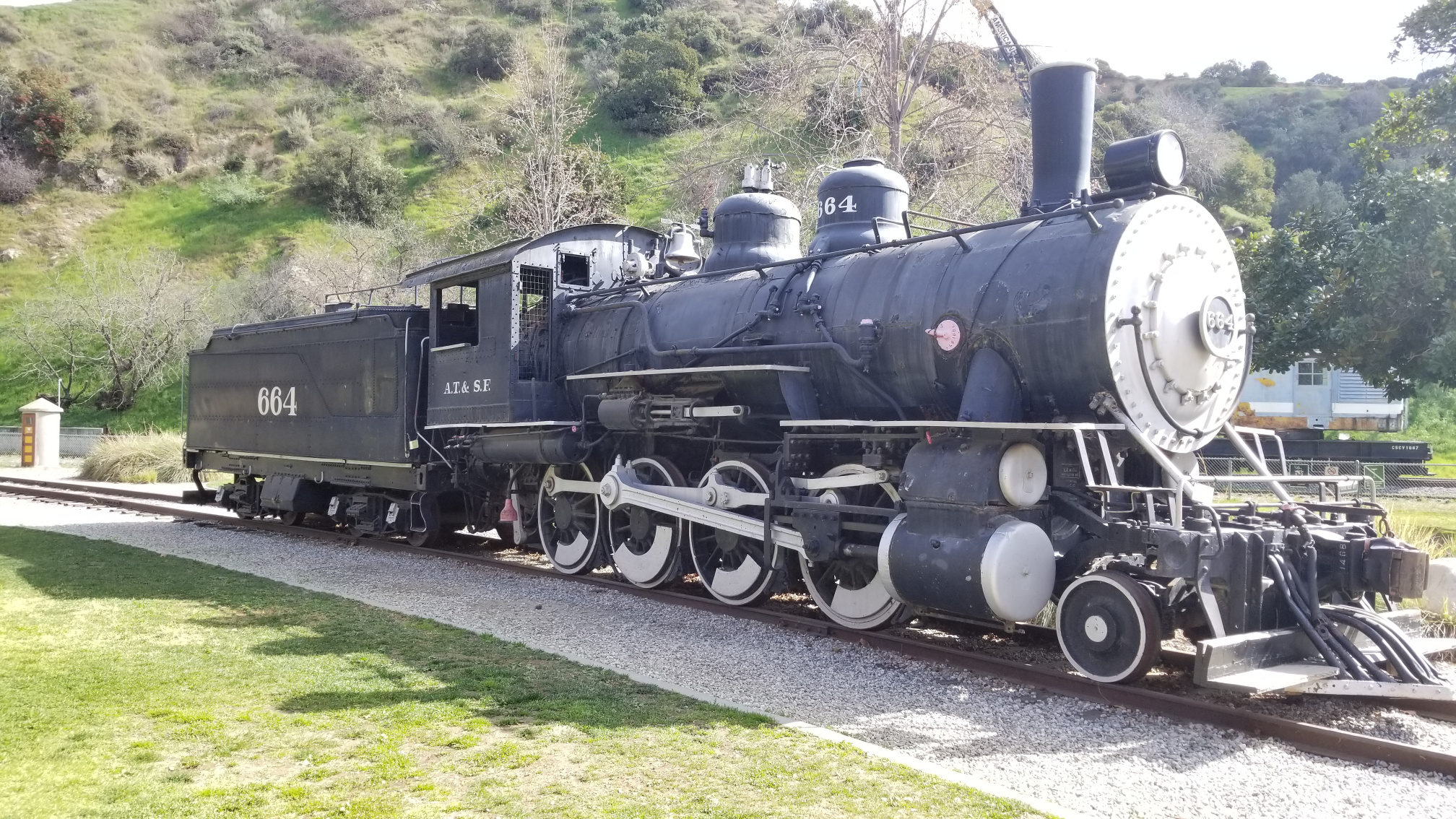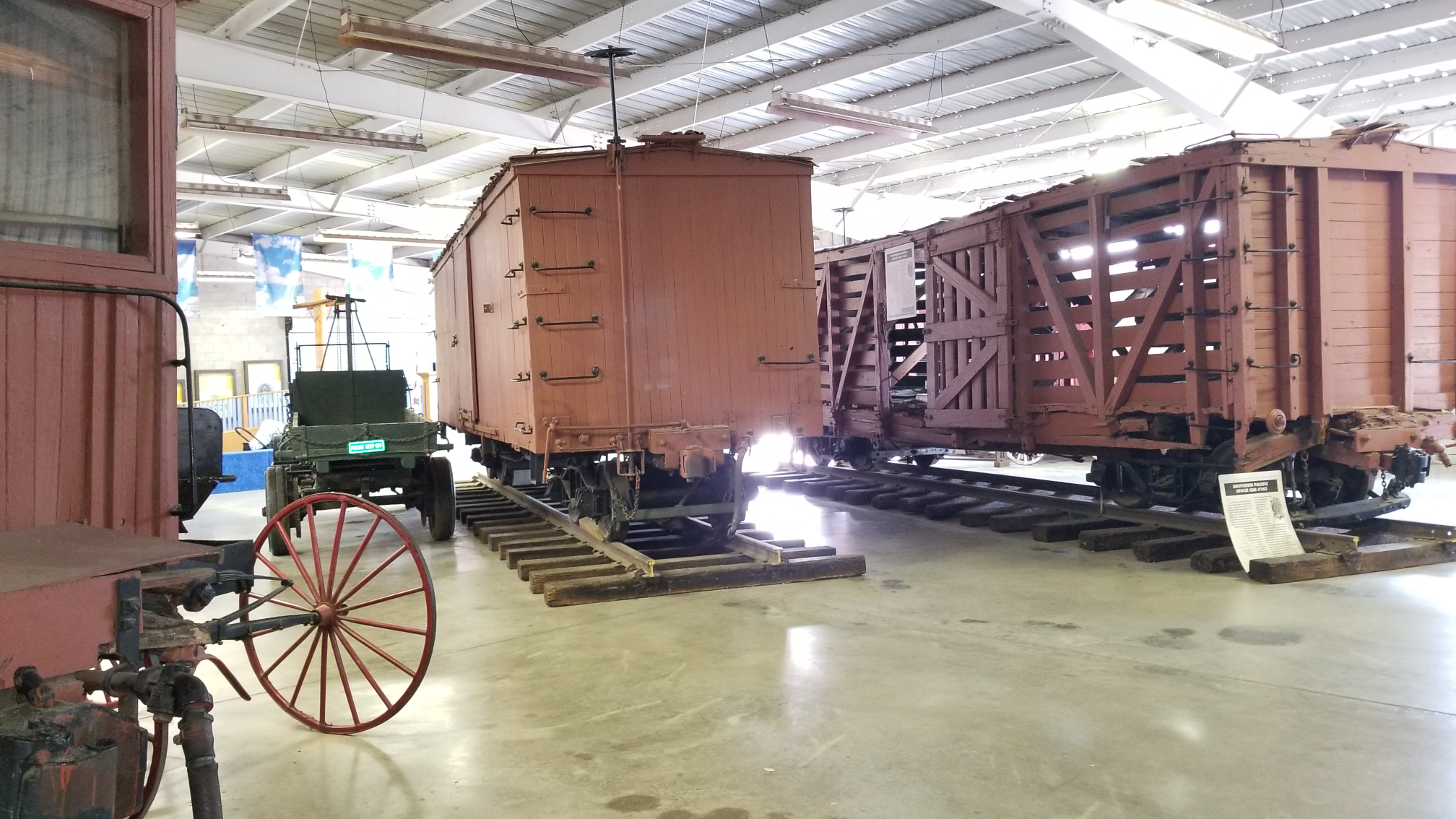 Rail Giants Train Museum
Rail Giants is a historical journey back to the glory days of the American Railroad. The collection includes:
UP 9000 a 4-12-2 steam locomotive

ATSF 3450 a 4-6-4 steam locomotive

SP 5021 a 4-10-2 steam locomotive

Harbor Terminal Railway No. 2 an 0-6-0 steam locomotive

Fruit Growers Supply No. 3 a Climax geared locomotive

UP 3105 an SD 40-2 diesel locomotive

UP 6915 a DDA40X Centennial diesel locomotive

Numerous freight cars, passenger cars and cabooses are also included in their collection of railroad rolling stock.
Metro Rail Fleet Services
Metro Rail Fleet Services is responsible for the continuous improvement of an efficient and effective transportation system for Los Angeles County. Cars receive a daily safety inspection and cleaning before they are released for service. Fleet Services provide maintenance and repair of unexpected problems and maintenance support to ensure delays on the main line are kept to a minimum. Preventive Inspections are performed to catch problems before they become problems on the main line.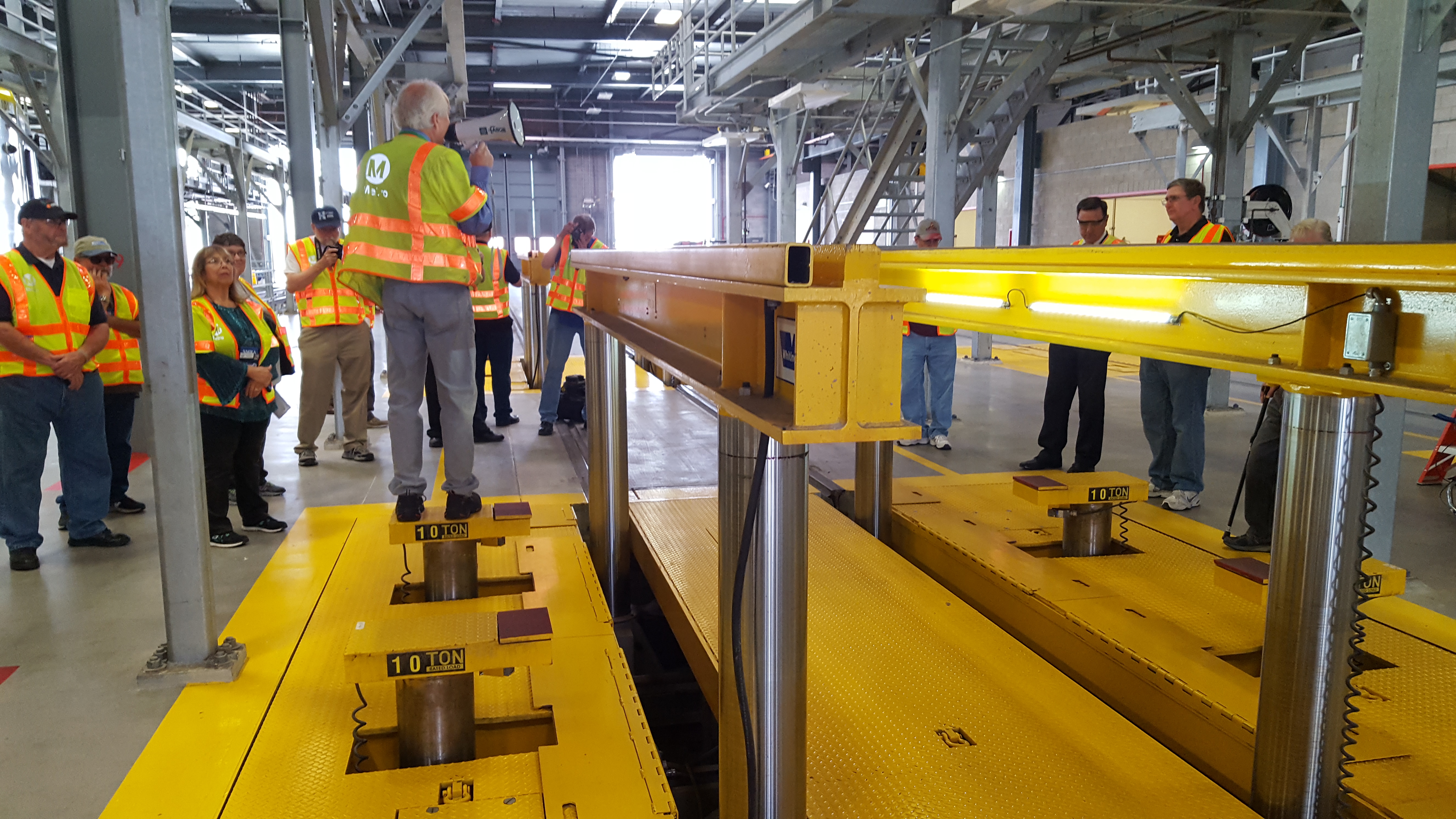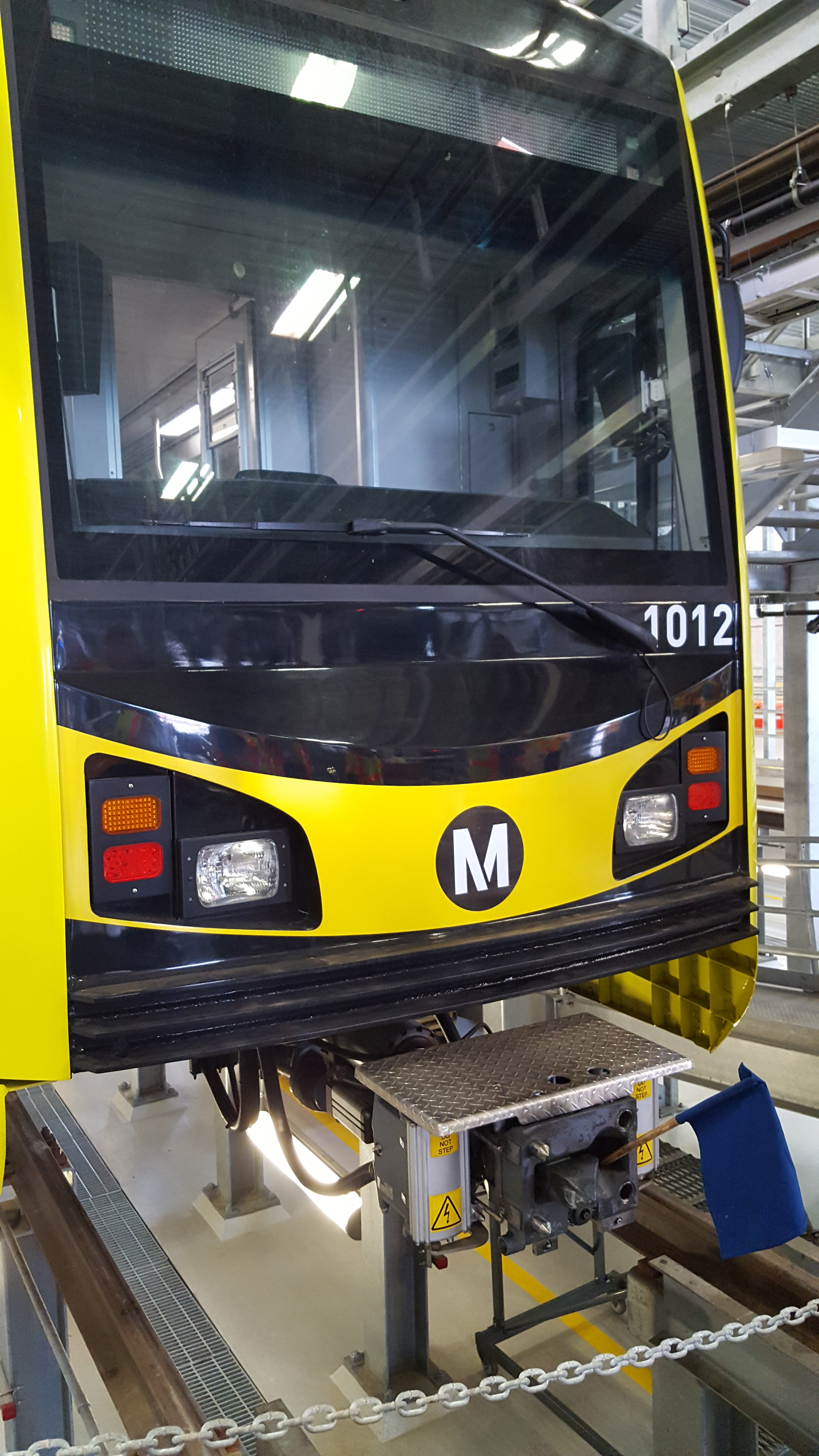 Details
Self Guided Prototype Tours
Tehachapi Loop
Tehachapi Loop is a 3,779-foot helix on the Union Pacific Railroad Mojave Subdivision through Tehachapi Pass. Rising at a steady two percent grade, the track gains 77 feet in elevation and makes a 1,210-foot diameter circle. Any train that is at least 3,800 feet long passes over itself going around the loop. The line averages 36 freight trains each day. It was named a National Historic Civil Engineering Landmark.
Cajon Pass
Cajon Pass is a mountain pass between the San Bernardino Mountains to the east and the San Gabriel Mountains to the west. Located in the Mojave Desert, the pass is at elevation 3,777 feet. It is traversed by the Union Pacific Railroad and the Burlington Northern Santa Fe Railway.
"Tours are subject to possible change or cancellation."